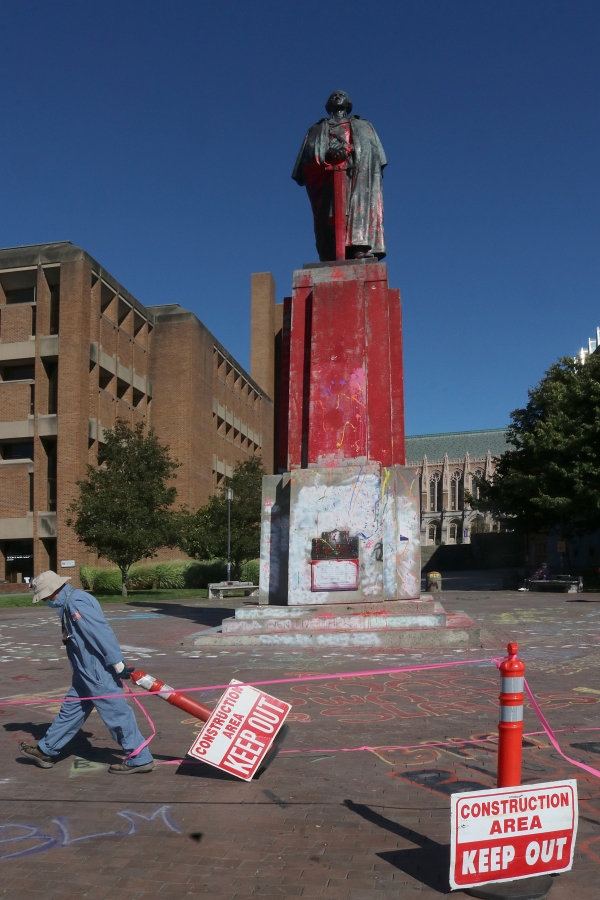 What can students and university communities do to be accountable for their relationships to gentrification, prison labor, and militarization?
Join us for a discussion about the relationship between defunding campus cops and defunding imperial violence at UW Seattle, George Washington Statue at 2pm PST on Sunday, May 23. We'll hear from organizers with UW Students United Against Sweatshops, UW BLM / Subvert UD, and SUPER UW about their work to make UW accountable to its funding so far, and their plans for next year.
Livestream: https://www.instagram.com/uwseattlebsu/ 
Accessibility: Use the 15th Ave NE and NE 41st St stop just north of the museum and head downhill (south) to the ramp next to the Central Parking Garage entrance. From Central Parking Garage, take the Odegaard elevator and follow the signs for Husky Card access, then exit Plaza level and go right.